We have lots of events happening in our congregation, and the best way to stay connected is through our Planning Centre portal. It is a great way to stay connected with our congregation in this season! Check it out and register for upcoming events by clicking the link below!
Physically Distanced Church
For the foreseeable future, we are going to continue with our Physically Distanced Worship Services - AKA Church ONLINE! We believe VERY STRONGLY that, even though we may not be physically gathering, the church is NOT CLOSED
​
We saw over 70 people give their lives to Christ during our online services in 2020 and we believe that God is still on the move in our congregation and we cannot wait to see what he does through us in 2021. We hope you'll join us every Sunday in the new year!
Digital Church, Analog Presence. Analog Church, Digital Presence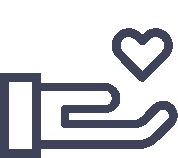 Your generous donations help us continue the work that we are doing, and have a tangible impact in our community and our city!